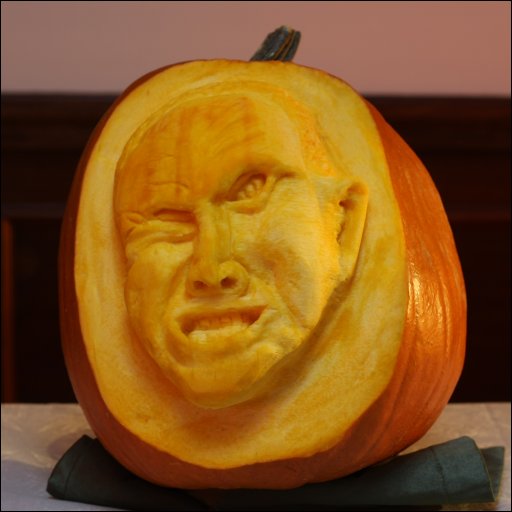 I just finished my first pumpkin for the year. I probably ended up with bits of pumpkin in my hair.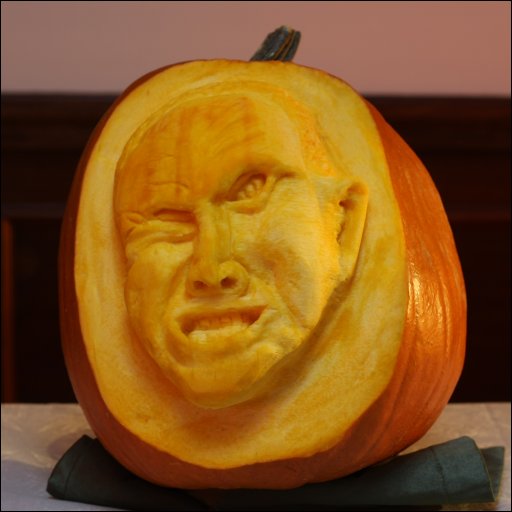 I just completed pumpkin number two. I'm not sure that I like it as much as the first one.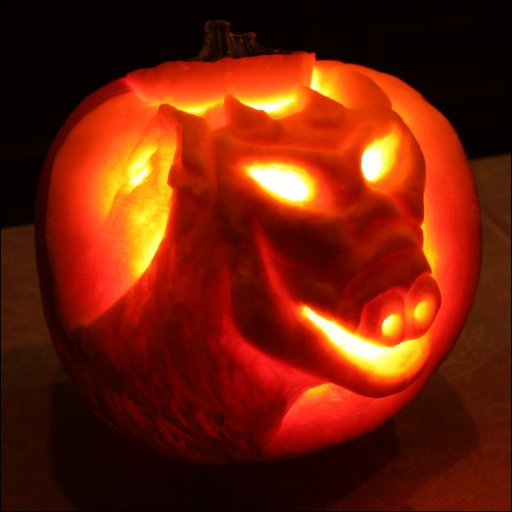 Since a few people asked how to carve pumpkins like this, I took some pictures this time. I primarily use potato peelers, ceramic ribbon/loop tools (the sort with blades), wood/wax carving tools, and a microplane grater.
(This post is recovered from the vaults.)
---